Deborah Keep is a speaker, trainer and coach who is passionate about helping leaders and teams create positive and sustainable cultures that drive safe workplaces.
Deborah Keep is an author, speaker, trainer and coach who is passionate about helping leaders and teams create positive and sustainable cultures that drive safe workplaces.
Jump-start the Process of Making Safety a Part of YOUR Company DNA
Download our FREE guide with 7 Powerful Toolbox Talk Topics
Working in high-risk industries, the safety of your employees is of the utmost importance to you.
And it's not just because it's good for business and your bottom line. There's a fundamental belief in your company that everyone deserves to get home safely from their work, each day, every day.
You know processes on their own don't guarantee safety. Research shows that 90% of accidents are caused by human error. Factors like fatigue, stress, overconfidence, taking short cuts, lack of preparation and mental distractions.
You want to create a human-centred safety culture where people are 100% safety minded. Where getting people home safely is seen as everyone's responsibility, not just the responsibility of the safety team.
You want it to be ingrained and part of your company DNA. I'm here to help you do just that.
My name is Deborah Keep and I am a human-centered Safety Culture specialist.
I've seen first-hand the impact that serious injury or even tragedy has had on colleagues.
Through a melting pot of mindset training, neuro techniques and behavioural studies, I provide ground-breaking safety culture and safety leadership programs that create new beliefs and behaviours across your worksites, sustainably reducing human-error and risk.
Knowing that my courses contribute to teams keeping themselves and each other safer, and hearing that clients are switching on more and being more aware of not only safety but also of the team culture they're part of, drives me to keep spreading my message.
Running my own practice since 2008, I work with a variety of industry leading clients across industries such as manufacturing, environmental services, aviation, aged care, technology and sales.
Deborah's qualifications and accreditations
Internationally Certified NLP Practitioner, Master Practitioner and Trainer
Accredited Multipliers trainer with the Wiseman Group
Accredited Team Management Profiles trainer with TMS
Certified Mindfulness trainer
Certified iWAM Coach (motivational & attitudinal patterns at work)
Certified mBIT Coach (Multiple Brain Integration Techniques)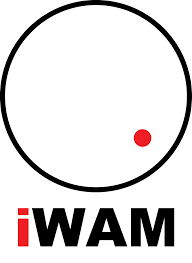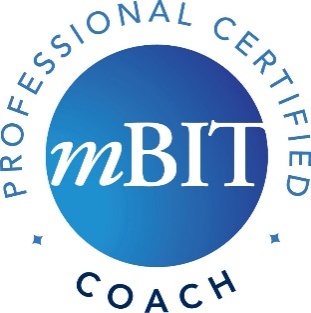 Prior to founding her own practice, Deborah created and led training and development within an international sales company. During her eight years there, she trained and coached leaders in 17 different countries, a role that suited her passion for travel and cultures perfectly. This passion for travel led her to live in three different countries and learn four languages to a fluent level.
Outside of work, Deborah is involved in running mindset coaching for athletes and sports teams, where she offers sessions to help players leverage the mental application of the game. She is also heavily involved in her son's rugby union club, challenges herself to run at least two half marathons a year and loves to pop up to the Hunter valley with her husband for their foodie fix.
"We have seen a measurable improvement in safety and productivity as a result of Deborah's programs and will continue to use her extraordinary talent and ability through our business."
"Deborah's INSTINCT program strikes a chord with attendees. Her delivery method is flexible with a refreshing "human-centered" approach to people and how we think and make decisions individually and collectively."
"We have witnessed an uplift in the performance of our team leader community. Deborah has truly partnered with us in our vision to develop our leaders and genuinely cares about the success of all those she works with."
"We have seen a measurable improvement in safety and productivity as a result of Deborah's programs and will continue to use her extraordinary talent and ability through our business."
"Deborah's INSTINCT program strikes a chord with attendees. Her delivery method is flexible with a refreshing "human-centered" approach to people and how we think and make decisions individually and collectively."
"We have witnessed an uplift in the performance of our team leader community. Deborah has truly partnered with us in our vision to develop our leaders and genuinely cares about the success of all those she works with."
Jump-start the Process of Making Safety a Part of YOUR Company DNA
Download our FREE guide with 7 Powerful Toolbox Talk Topics