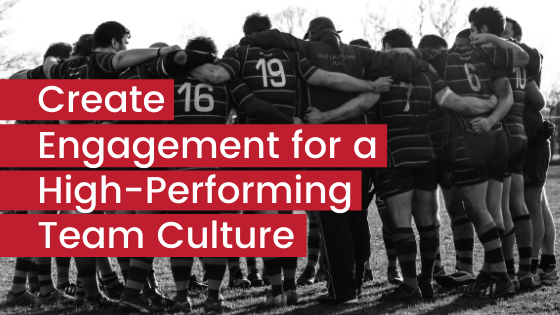 Spending time in Japan at the Rugby World Cup gave a real insight into how to create infectious engagement into an event on a mass scale. Japan is not traditionally a rugby union country, but how they've embraced the World Cup is second to none, as demonstrated by a number of insights such as:
Belonging
At the games, the thousands of Japanese supporters who attended the games where Japan wasn't playing adopted the nationalities of the playing teams with dedication and passion. They demonstrated the power of belonging to the experience, not the country. They embraced the identity of the countries that were playing wholeheartedly and with that created a sense of unity across all nationalities. It was collectiveness at its best – an experience that was bigger than everyone there.
Do all of your teams feel they belong to something bigger than themselves? If so, can they articulate what that actually is?
Going the Extra Mile
Former Japanese great, Toshiaki Hirose, now runs a project called Scrum Unison that teaches Japanese to sing along to their national anthem as well as the anthems of other countries. As Hirose said, "I don't just want Japanese people to watch rugby," he says. "I want them to understand its values too."
Does everyone in your team understand what are each other's values and purpose? Are they working in silos or as part of a bigger whole?
The World Cup staff also went the extra mile – they were stationed not just at the stadium, but also at every corner of every street to make sure we all made our way back to the train station without getting lost while giving us all high fives that never seemed to tire after the first thousand.
Where could your team go the extra mile? If every team put in a small amount of extra effort, it would create a ripple effect of sustainable impact.
Agility in Thinking
Hirose talks about how their former coach, Eddie Jones wanted to spur them into thinking differently when he took over in 2012. He says of that time "We didn't have a winning culture because we had been losing for 24 years, so Eddie had to change our mindset. And that was very hard for him. Japanese people tend to focus on the 'can't', Eddie taught us to focus on the 'can'. He taught us that Japan may not be as big as other teams but we can still beat them because we have discipline, we have togetherness and we work hard."
Where could your team benefit from a change in mindset or beliefs? In safety, this is critical to creating a high performance, interdependent safety culture. Without agility in thinking, incidents will still occur.
"If you always do what you always did, you will always have what you always had." Albert Einstein