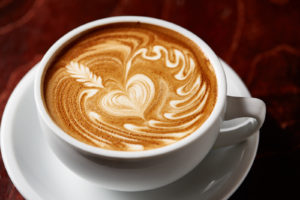 Often the most important choice we feel we're making at the start of a day is how strong the coffee should be. I've found however, as important as this is, that choosing your mindset first before you do anything else helps set your day up to make it a successful one.
Your mindset directly affects you mood, so by considering some of the following mindsets, you may find they not only shift your perspective, but also your energy and state.
A mindset of curiosity
If you are curious, you will find that you cannot judge because you are focused on finding out what is going on in their world, how they are constructing their reality and how can you meet them for win-win results.
A mindset of service
Gail Kelly talks about living by the African philosophy of Ubuntu, which means "I am, because you are."
If we choose a mindset of service, it stops us being consumed about ourselves and we start to learn and appreciate more about others.
The warrior mindset
Team leaders at a recent workshop agreed this mindset helps build resilience and the attitude of 'bring it on, I'm strong enough to handle anything that is thrown at me.' The imagery this mindset brings is also one of great personal power and control, which can be a great anchor.
A mindset of space
This is one I'm introducing into my days, instigated by the obligatory walks I now have to do with our puppy. I soon learnt it's very hard to make a call or check emails while walking an over exuberant jumping bean. (The good news is you don't need a puppy to create some space – you just need a bit of discipline and consistency so that you can make it a habit.)
By consciously choosing to stop and breath at moments during the day where activities are shifting, it creates space to stop, focus on the present, and observe what you're thinking and feeling. The STOP concept can help remind you to do this:
– Stop what you're doing
– Take 3 deep breaths
– Observe what you're thinking and feeling
– Proceed
It's useful to share the concept of choosing mindsets at work and at home to help bring in more conscious control over how our days unfold.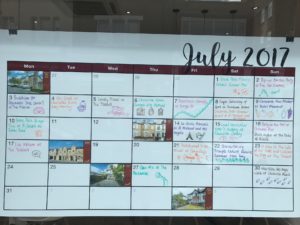 With 2017 drawing to a close, the opportunity of spending quality time with family and friends over the festive break is now within close reach.
The articles that have been making the online rounds recently reference Google's study on psychological safety being the number one differentiator that makes a team high performing, and Harvard's Grant and Glueck study that has tracked the physical and emotional well-being of two diverse populations, concluding that it's good relationships that keep us happier and healthier.
"The quality of your life is the quality of your relationships." Anthony Robbins
With social isolation also being recognised as a significant problem these days, perhaps 2018 is the year to focus on our relationships, creating connection and presence, and building in time for people at work and at home.
The attached photo was taken on a trip to London in July, when I came across it in an estate agent's window. For me it signifies the critical basics – the basics of being involved with the community as well as with clients but on a deeper level, so that we're not just skimming the surface.
How about creating a similar calendar with your teams and/or your customers or clients, and also for those at home. Schedule in time and events that will help make a difference to the people in your life, and therefore also to yourself.
It's often the intentions of spending quality time with the people that matter that gets neglected once the year kicks off again. This may prevent a repeat of the same.
I'm signing off now for the year and am off to create my calendar 🙂 Thank you so much for being part of my community and I wish you all a fantastic festive break full of great conversations and moments, not to mention great food and wine!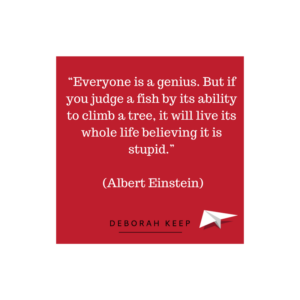 As human beings we tend to be drawn to the concept of perfectionism and often have a tendency to expect exceptional results in areas that are not our strengths.
How often have we as a leader found ourselves thinking, "she's exceptional at customer service, if only she could improve her reporting skills…." or as a parent, "he's so creative, if only he could be neater with his spelling…"
The power of taking our strengths to a level of mastery and relieving ourselves of the burden of improving our weaknesses is not to be underestimated.
I came to this conclusion recently after volunteering for my second canteen shift – although I decided to do it with willingness, I ended up realising how ridiculous it was to volunteer in this area of my life where there are categorically no strengths lurking within me hoping to reveal themselves at opportune moments.
After burning four trays of vegemite scrolls just as the bell for recess went off, I made the decision to focus on my strengths and not my weaknesses from now on!
Liz Wiseman talks about finding your 'native genius' – that which you do easily (without effort) and freely (without condition.) There are often countless native genie left untapped within a team, that if utilised would offer a leader a whole new plethora of skills to draw from. As a start, you could think about what strengths you (and your team) have that are not being used at work, but you wish they were to help you discover potential resources not being used.
By taking time to really discover all of your team's strengths, you could balance out their weaknesses by fully utilising everyone's talents and stop wasting time and energy encouraging them to improve what they are inherently not good at and not interested in improving.
As we start to round off the year and focus on next year's goals, why not work on taking a chosen strength to the next level, as opposed to setting resolutions on your weaker areas that rarely work anyway.